About the Academy
Tsinghua (Qingdao) Academy of Arts and Science Innovation Research will be built in Qingdao West Coast New Area, covering an area of about 180mu, with a planned construction area of more than 127,000 square meters. the Academy gives full play to the advantages of design disciplines and talents of Tsinghua University and the location and industrial advantages of Qingdao. It is committed to building an international first-class training, R&D, incubation and service base through the integration and innovation of arts and science, the transformation of achievements, the incubation of enterprises, the talent training, entrepreneur services, art and cultural exchanges and dissemination and other university-local government cooperation modes.
Tsinghua (Qingdao) Academy of Arts and Science Innovation Research is the ninth authorized academy of Tsinghua University in China and the only one in Shandong Province. It is also the only authorized academy of AADTHU. the Academy is directly managed by Tsinghua University.
Product development and design with information age as background
Environmental optimization design with urban and rural construction as carrier
Artistic design based on cultural heritage
Social design for the purpose of healthy and inclusive development
Mission objectives
Centering on the building of arts and science integration and innovation system, it is committed to the discovery and application of new knowledge, training compound innovative and entrepreneurial leading talents, meeting the challenges of global change, and promoting the sustainable and healthy development of society, culture and economy. The Academy will be built into an international first-class design and cultural product research and development base, scientific and technological innovation and enterprise incubation base, high-end talent gathering and training base, art and cultural exchange and communication base, emerging industry promotion and entrepreneurship base, cultural creativity and fashion R&D base.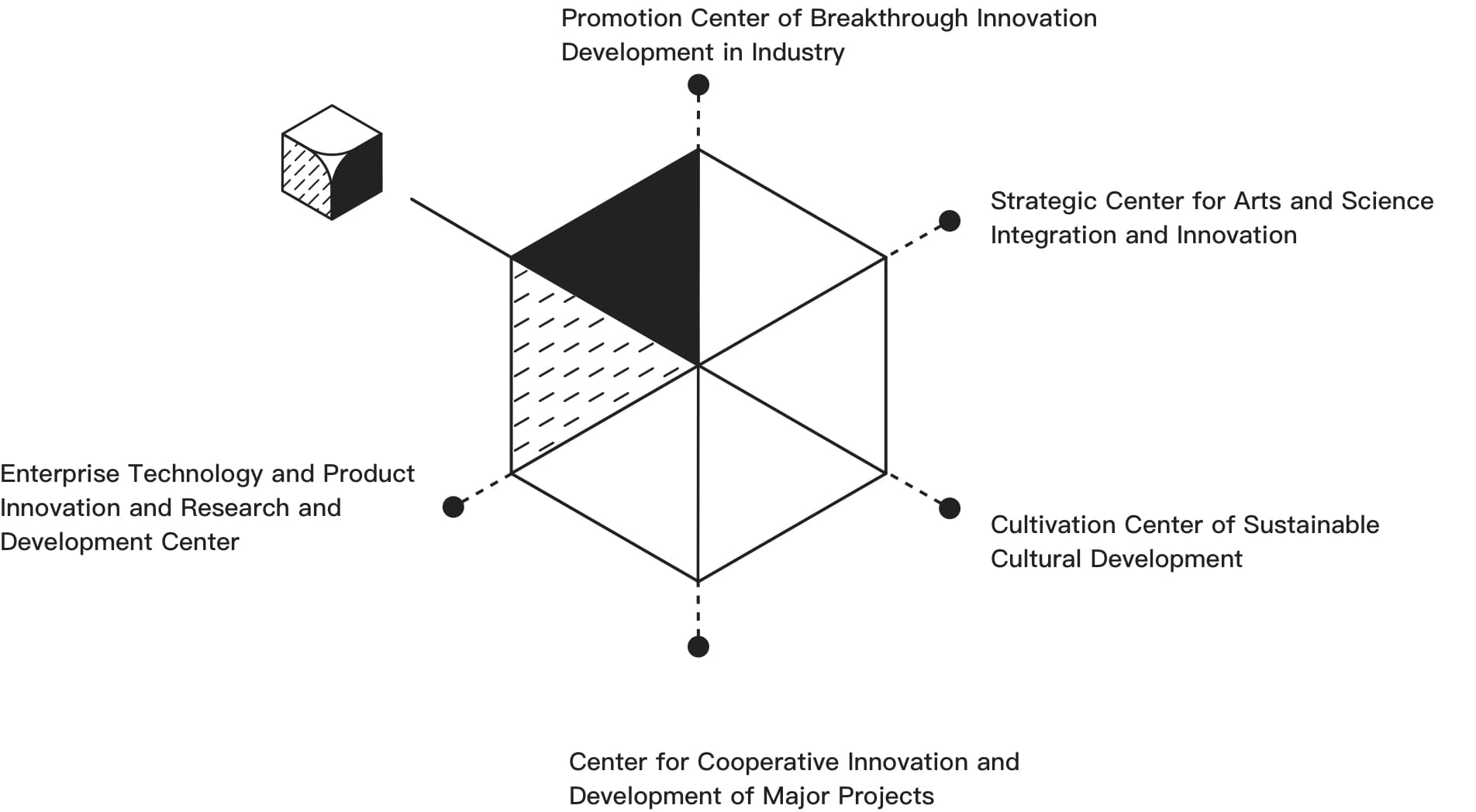 Development Strategy
Establish a compound talent training platform and combine the training of professional design talents with socialized teaching and training; Realize the transformation of design application and the market value and user value of technology; Carry out basic research of design and provide theoretical and methodological tools for the application transformation of design industry; Use the means of art design to explore the frontier concepts, and lay the foundation for the early strategic planning of products; Help achievement exhibition and transaction through the exhibition of artistic design practice achievements.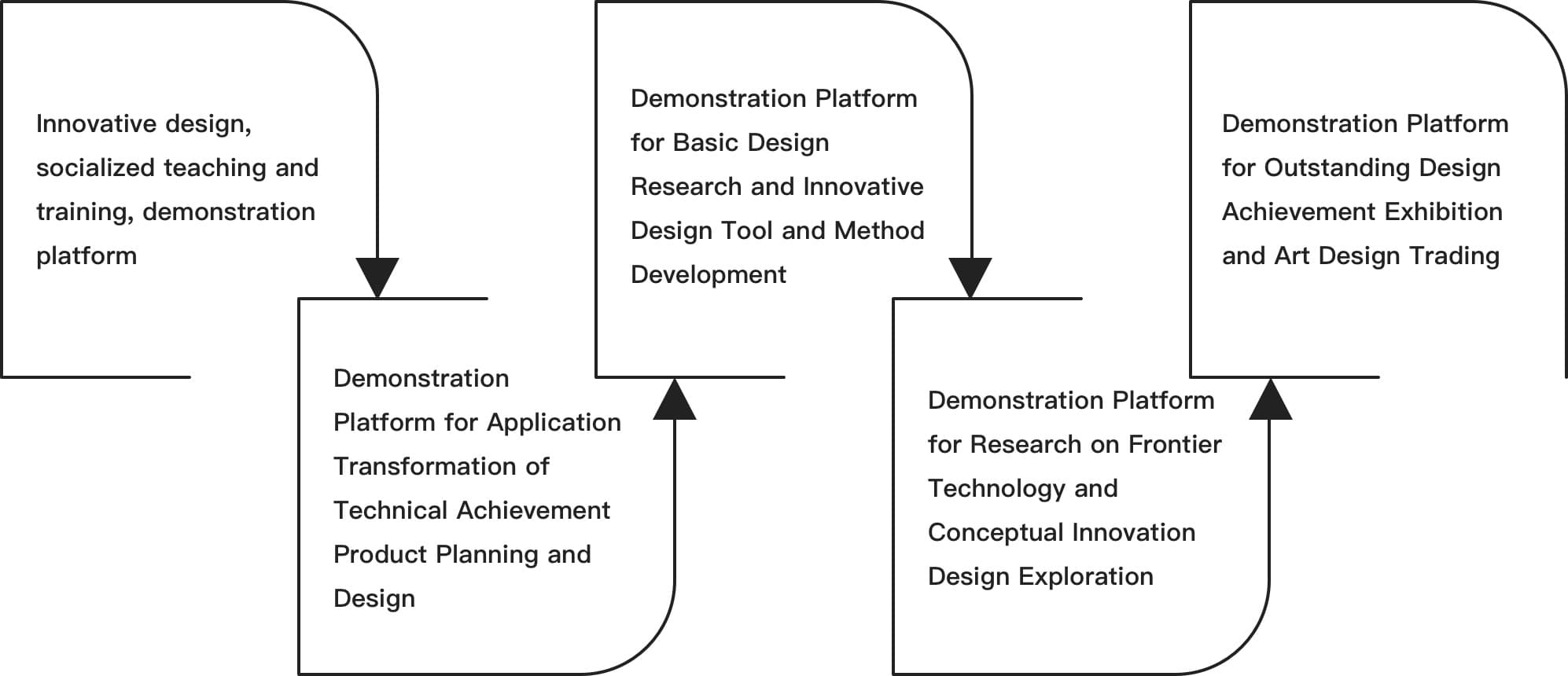 Governance Structure